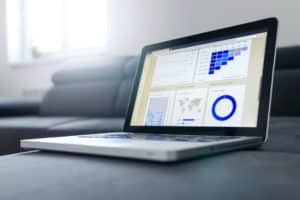 Paxos, the issuer of PayPal's stablecoin, PYUSD, has published a transparency report. As of 31 August 2023, the PYUSD token appears to be backed by $45.36 million in reserve. 
PayPal (PYUSD) stablecoin and the transparency report 
The issuer of PayPal's stablecoin, Paxos, released a transparency report to reveal the reserves supporting PYUSD. From what has emerged, PYUSD is backed by cash reserves and US Treasury reverse repurchase agreements.
Not only that, as of 31 August 2023, PayPal's stablecoin appears to be backed by as much as $45.36 million backed by Treasury securities and of which $1.5 million is backed by cash reserves. 
In this regard, Paxos states:
 "As all trades are overcollateralized, the risk of loss is not deemed to be material."
In addition, PYUSD's issuer of PayPal, also mentions in the report the collaboration with BMO Harris Bank, Customers Bank, and State Street Bank. 
PYUSD has been operational for 39 days, with about 44,376,440.45 PYUSD in circulation and about 611 addresses holding PayPal's stablecoin. The total marketcap is $44.4 million at the time of writing. This puts PYUSD in 377th place in the overall crypto rankings. 
PayPal(PYUSD) Stablecoin: PYUSD's first 39 days
It was 7 August 2023, when global payments giant PayPal, announced the launch of its stablecoin pegged to the US dollar, in partnership with Paxos.
Immediately after the revelation of PYUSD to the general public, PayPal's shares soared 26%, signaling a wave of investor confidence and appreciation. 
Of course there was also no shortage of criticism, especially for one of PYUSD's features that seems to have caught the attention of Twitter users. It is the ability of PayPal's stablecoin to freeze assets and erase the value of addresses. 
Basically, with this feature, the company can prevent the transfer of certain tokens and destroy assets within specific addresses. Hence, for many, the centralization of PayPal's signature stablecoin is not exactly a symptom of crypto evolution. 
Another piece of news that would have triggered doubts about PYUSD, concerns PayPal's suspension of Bitcoin and crypto purchases for its customers, starting in October. However, this suspension is actually temporary and only involves users in Great Britain. 
The off-ramp service of converting crypto to dollars
A few days ago, PayPal unveiled its "off-ramp" cryptocurrency-to-dollar conversion service. 
Basically, for users in the US, there is the possibility to easily convert their crypto to dollars, directly from their PayPal wallet. 
By doing so, the funds can be used to make purchases, send them to other users or transfer them to their bank account or debit card. 
This new off-ramp service joins PayPal's existing on-ramp service, which allows customers to purchase crypto.