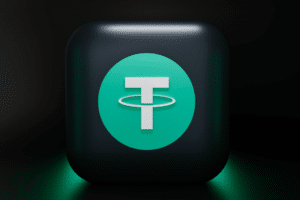 We see that Tether (USDT) remains in the lead in the broader stablecoins market, with steady growth in its supply. 
USDT leading the way: the steady growth in Tether supply over the past month and the state of stablecoins 
Over the past month, the stablecoin economy has remained stable, staying within a range of about $124 billion.
In addition, in the past 24 hours, the total trading volume of tokens linked to fiat currencies and commodities reached $11.55 billion.
According to CoinGecko data as of 17 September 2023, the total value of stablecoin tokens stands at $123.86 billion. The leading stablecoin by market capitalization is Tether (USDT) with a value of $83,050,991,214, registering a 0.8% increase in the past month.
Last Sunday, the market capitalization of USD Coin (USDC) was $26.16 billion, an increase in supply of 0.6% over the past 30 days. DAI, on the other hand, saw a 1.1% decrease in supply from the previous month, standing at $3.84 billion. 
Tether USD (TUSD), on the other hand, saw a notable 12.9% increase in supply during the month, bringing its market capitalization to $3.1 billion. 
Binance USD (BUSD) experienced a significant 23.8% decline in supply during the same period, falling below $3 billion.
BUSD now ranks as the fifth largest stablecoin token by market capitalization, with a value of $2.49 billion. It is followed by Tron's USDD, which increased by 0.7% to reach $724 million. 
Stablecoins: changes in value and growth in periods of stability
Frax's stablecoin FRAX has seen a 16.5% drop in supply over the past 30 days, with a market capitalization of $669 million. The Dollar Pax (USDP) has declined 2.4% over the past month, with a market capitalization of about $492 million.
While FDUSD experienced the most significant growth, increasing 52.7% in 30 days. FDUSD's market capitalization is now $393 million, with a 24-hour trading volume of about $136.72 million. 
Liquity USD (LUSD), on the other hand, has seen a 1.8% decrease in supply over the past 30 days, with a market capitalization of about $280 million. 
In other words, in recent months, stablecoins have continued to experience significant redemptions and lower trading volumes, in line with what has been observed in previous periods. 
Currently, however, there is a moderation in redemptions, with the exception of BUSD, and a stabilization in the market value of fiat-pegged tokens. 
Today's stablecoin trading volume of approximately $11.55 billion represents 54.07% of the total trading volume in the entire cryptocurrency sector, highlighting this stable phase.
Tether unveils Moria: the new Bitcoin mining platform
In a recent communication from Paolo Ardoino, the Chief Technology Officer of Tether, it was announced that Tether is currently testing its new Bitcoin mining platform, called Moria. 
The announcement was made via Ardoino's official X (Twitter) account, highlighting the first steps in integrating containers and miners into the platform. The Moria platform has reportedly undergone significant improvements at the software level. 
All the management of the power distribution unit (PDU) and interactions with the miners, including parameters such as frequency and power, are now fully controlled by software. 
This high degree of automation requires multi-signature approval for any action performed on the platform, adding an additional layer of security.
In addition, Ardoino emphasized the peer-to-peer (P2P) capabilities of the platform, stating that it is "totally P2P, perfect for the IoT." 
This suggests that Moria is designed to integrate seamlessly with Internet of Things (IoT) devices, bringing potential revolutions in interactions between mining operations and smart devices.
It is worth noting that although Ardoino described these advances as "almost magical," the full potential of the Moria platform and its possible applications remain to be determined as it is still in the testing phase.
This move by Tether, known primarily for its stablecoin, indicates diversification in Bitcoin mining. 
However, as is often the case with technological developments, only time will reveal the impact this initiative will have on the broad cryptocurrency ecosystem. 
In addition to its main product, USDT, Tether is expanding its reach into Bitcoin mining and adoption.