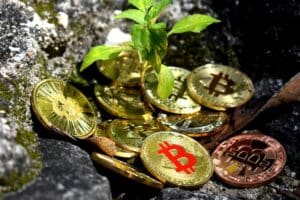 Breaking news: sustainable energy use for Bitcoin mining is now over 50%, Bloomberg reports.
Previously, Elon Musk had stated that Tesla would resume accepting payments in Bitcoin once the 50% threshold of clean energy used in the mining process was exceeded. See below for all the details. 
Tesla's involvement: news about the use of clean energy in Bitcoin mining
As anticipated, Bloomberg officially reported that the use of clean energy by Bitcoin miners has exceeded 50%.
In particular, Jamie Coutts of Bloomberg Intelligence analyzed the ongoing evolution of the energy narrative, noting the increasing use of sustainable energy sources in Bitcoin mining.
Of relevance is the fact that Elon Musk had previously stated that Tesla would resume accepting payments in Bitcoin once the 50% threshold of miners' use of clean energy was exceeded. 
Consequently, this steady shift toward more sustainable energy in mining could gradually change the perception of the environmental impact of this practice. 
Coutts' comments: positive on Bitcoin mining
In a thread posted on X, Coutts examined how the narrative around Bitcoin mining is changing based on advances in data collection. 
In particular, he highlighted the significant progress in the sustainability of Bitcoin mining.
Coutts referred to the Chinese ban on mining that was introduced in 2021 and noted that, at that time, emissions had peaked at 60.9 megatonnes of carbon dioxide equivalent (CO2e). 
He then pointed out that since the ban came into effect, emissions have decreased by 37.5%. As a result, Coutts suggested that concerns about Bitcoin's carbon footprint may be overly alarmist.
He also noted that this reduction in emissions occurred at the same time as a significant increase in the hash rate, concluding that Bitcoin mining is using an increasing share of sustainable energy in its energy mix. 
Although he acknowledged that estimates of energy consumption are imperfect, he referred to models that predict an increase in sustainable energy sources of more than 53%.
Coutts also said that considering that energy makes up about 50% of miners' costs, the industry's transition to a sustainable model could significantly influence global energy dynamics. 
He also pointed out that the data present a different perspective than is often perceived. 
Risks and rewards in Bitcoin mining 
As we know, the process of mining Bitcoin involves creating new units of this cryptocurrency and adding the transactions to a decentralized digital ledger known as a blockchain. 
This process requires solving complex mathematical problems through a process called 'proof of work.'
Miners compete to solve these math problems, and the first to find the correct solution receives a reward in Bitcoin. 
However, although Bitcoin mining can be a legitimate means of earning cryptocurrency, it carries significant risks.
One of these main risks involves the security of personal data. In addition, hackers and fraudsters often target Bitcoin miners and mining enthusiasts to gain access to their personal data.
One method commonly adopted by hackers is to spread malware, which is malicious software designed to gain unauthorized access to computers and steal sensitive data.
In addition, hackers can install Bitcoin mining malware on the devices of unsuspecting users, exploiting the resources of such computers to perform mining operations.
In summary, one might ask whether Bitcoin mining is a legitimate practice. The answer is that yes, for some it is. 
However, it is crucial to be aware of the associated risks. Not surprisingly, protecting one's personal information should be a priority at every stage of the mining process.