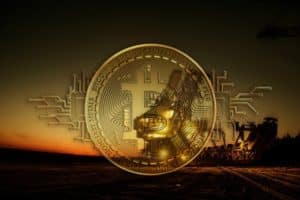 A recent study by Coingecko showed the price of energy to be incurred to do Bitcoin mining in different countries around the world.
Italy ranks as the most expensive nation as it takes over $200,000 to mine 1 BTC.
On the other hand, there are several places where practicing this activity is very low priced, although one has to face a number of regulatory risks and a low quality of life. 
Considering the cost of hardware and the variability of energy expenses, is mining Bitcoin still a profitable activity overall?
European miners increasingly understand the importance of implementing renewable energy systems in order to get back into global competitiveness and avoid having to shut down.
All the details below
Mining Bitcoin: mining 1 BTC in Italy has the highest energy price worldwide
Mining Bitcoin has always been an activity whose results are uncertain and depend on a number of variables such as energy and mining hardware costs, cryptocurrency price, and network difficulty.
Those who want to be successful in this practice, in addition to being familiar with how the decentralized protocol works, need to be aware of all the fixed costs that need to be incurred in order to cope with long months of bearish markets in which income may be less than expenses.
Very often the more structured mining companies choose to move their machines to countries where it is cheaper in terms of electricity prices, this being a determining factor in being profitable.
Speaking of electricity, according to Coingecko's latest study, Italy is the country where mining 1 BTC by solo miners has the highest cost in the world at $208,560.
This means that for every Bitcoin earned it would cost 8 just in electricity, according to current cryptocurrency prices.
Generally speaking, the entire European continent has extremely high energy costs, averaging about $85,700, which is much higher than the market value of the coin itself being mined.
In Germany, for instance, the price to be paid is $163,330, in Ireland it is $159,610, and in the United Kingdom it is $130,620.
For European miners, developing solutions that implement renewable energy sources is crucial if they are to pursue this business successfully.
Indeed, it is well-known that in many northern European countries several entrepreneurs are active in Bitcoin mining without using fossil fuels but relying on wind, solar, and hydropower.
Countries where it is cheaper to mine Bitcoin
According to CoinGecko, there are also countries where mining Bitcoin has a significantly reduced energy price that is much more affordable and sustainable.
Calculating the cost in dollars per kilowatt hour of different nations around the world (December 2022 data) and using 8 different mining models, we can ascertain that Lebanon is the country where it is cheapest to mine Bitcoin.
In the West Asian country, mining 1 coin of digital gold costs an average of $260 in electricity, making the process 783 times cheaper than in Italy.
However, a consideration must be given to what are the regulatory and regulatory uncertainties in Lebanon, where trading cryptocurrencies is considered illegal while there are no restrictions regarding the practice of mining.
Moreover, the quality of life in the Arab country is significantly worse than in Europe: consider that Lebanon's GDP is about 100 times lower than that of Italy.
In any case, as far as Bitcoin mining is concerned exclusively, the Lebanese nation and the entire Asian continent in general are the places where the price of electricity is the lowest in the entire world.
On average, considering all Asian countries, the average energy cost is about $20,600 per Bitcoin mined.
The global average, on the other hand, is about $46,200, which is 35% above the prices of the main cryptocurrency in the industry in July 2023.
In the United States, the current price to be paid in this context is in line with the average for all countries in the world.
Miners' revenue: is mining digital gold still affordable?
Let's start from the premise that mining Bitcoin has always until now been an extremely profitable business for those who have been able to hold their positions without instantly dumping the entire mined supply into the market.
This is because the price of Bitcoin historically has risen higher and higher over the years giving miners room to take advantage of bull runs of the coin to reap rewards with greater boosts.
However, beyond that, it should be kept in mind that leaving one's machines running for months without monetizing in any way can be very costly in terms of energy consumption, all the more so if we are in countries where electricity costs a lot like in Italy.
Many large mining companies have had to stop their operations precisely because they had mistimed their market entry with hardware purchases at unprofitable times and ongoing expenses to be incurred.
In this regard, the prices of hardware such as the "antminer S19 pro" can go up to around 4,000 euros according to the current market, but they too vary depending on the value of BTC.
Complicating the picture of miners' entrepreneurial activity even more is the talk of protocol revenues: most of the time the revenues per block validated in the network fluctuate within a narrow range and do not give room for periods when it is much more convenient to leave mining devices on/off (without considering the volatility of BTC price).
As an indication, every day miners around the world have to split a revenue ranging from 700 to 1200 BTC total of block reward and transaction fees.
It was only with the advent of Ordinals and BRC-20 tokens that we saw a disproportionate increase in network fees that led miners to collect 1400-1500 BTC per day, though this trend was very short-lived.
Moreover, let's not forget that every 4 years the block validation rewards are halved according to the halving mechanism: indeed, in 2024 the block reward will decrease from the current 6.25 to 3.125 BTC.
Keeping in mind all these considerations, which include a fixed hardware cost plus a more or less predictable estimated revenue also in view of the difficulty adjustment, we can deduce that the profitability of Bitcoin mining activities is mainly related to the price action of the asset itself and especially to the power factor.
We can conclude by saying that for those who find themselves not paying for electricity because they are able to take advantage of renewable sources or for those who are in Lebanon and enjoy very low costs, the profitability in this activity is there!
Obviously this can be more or less attractive during bull or bear market periods but there is always a basis on which to be comfortable.
For those who are concerned about exponential increases in difficulty, there is the consideration that even in the face of disproportionate increases in competition, some (those who do not know how to optimize their energy resources) will abandon operations to make room for higher earnings for other miners.
In essence, in the modest opinion of the author of this article, as long as the Bitcoin network continues to process transactions properly and continues to operate as it has done so far, miners who adopt green solutions at the expense of fossil-burning energy sources (or the Lebanese) will always bring home good results.
The key to the future of miners lies in the inherent resources that our beloved globe offers us for free.