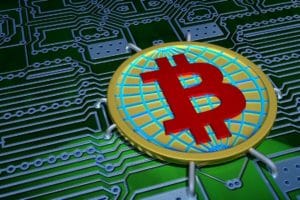 Crypto news: the mining industry, known for its importance in the industry, experienced another roller coaster ride as the market cap of the top five cryptocurrency mining companies plummeted by as much as $2.8 billion in a single month. 
Hut 8 Mining and Cipher Mining Technologies bore the brunt of this decline, with a 32% drop in the value of their shares. 
This comes after a period of recovery from the aftermath of the cryptocurrency winter, in which these companies regained their market capital and share value after suffering significant losses. 
However, the recent slump in July and August has raised concerns about the sustainability of mining companies' growth trajectories.
Recovery and setback of the crypto mining sector: market cap news of the industry's top companies
Over the past eight months, the cryptocurrency mining sector has shown resilience, emerging from the shadows of the cryptocurrency winter, which had reduced market share and wiped out billions in share value. 
This resurgence led to a promising six-month period with rising stock prices. However, July and August introduced a reality check, reminding investors of the sector's inherent volatility.
Data from Ycharts and Companies Market Cap reveal that the combined market value of the five largest cryptocurrency mining companies in the world, Riot Blockchain, Marathon Digital Holdings, Canaan Inc., Hut 8 Mining and Cipher Mining Technologies, exceeded $9.5 billion in July. 
However, this figure plummeted by a staggering 30% to $6.7 billion the following week.
News: share value erosion of crypto mining companies
The repercussions of this drop have been palpable among individual companies. Riot Blockchain, the largest cryptocurrency miner globally, suffered a substantial drop of 31%, or $1.08 billion, within a month. 
The second-largest company, Marathon Digital Holdings, faced a similar fate, with its market value dropping by $790 million, or 25%. 
Canaan Inc, a Chinese crypto mining company, also suffered a 16% drop in share value. While Canaan Inc.'s market value in July was about $550 million, it has now shrunk to about $460 million.
However, the most significant blows were dealt to Hut 8 Mining and Cipher Mining Technologies. Both companies suffered a hefty 32% reduction in market value month-on-month, resulting in a write-off of more than $400 million from the value of their shares.
Mining revenues are more resilient
Despite the considerable decline in share values and market share, the cryptocurrency mining industry has managed to maintain resilient revenue growth. 
Throughout the year, monthly cryptocurrency mining revenues have continued to rise. According to data from TheBlock, total monthly revenue for miners started at $601.2 million in January. 
In March, this figure rose to $755.4 million and showed sustained growth. May marked a peak, with monthly sales of nearly $920 million. 
After a slight decline to $783.7 million in June, revenues rebounded to $856 million in July, a remarkable 43% increase in just seven months.
Conclusions
The recent decline in the market capitalization of the five largest cryptocurrency mining companies serves as a reminder of the industry's inherent volatility. 
Although these companies have rebounded after the crypto world's bear market, the last month's performance underscores the challenges they continue to face in maintaining sustainable growth. 
The cryptocurrency mining industry is at the crossroads of technological advances, regulatory changes, and market sentiment, all of which contribute to its unpredictable trajectory.
Amid these challenges, the resilience of cryptocurrency mining revenues is remarkable. The steady increase in monthly mining revenues demonstrates the industry's ability to generate revenue despite market fluctuations. 
As the sector gains traction, balancing growth aspirations with risk mitigation will remain a priority for crypto-mining companies and investors alike. 
Ultimately, the future of the cryptocurrency mining sector will depend on its adaptability to changing market conditions and its ability to harness the potential of blockchain technology and weather market storms.