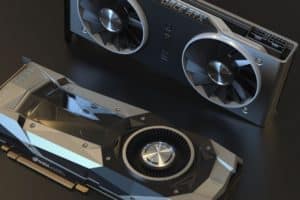 In the world of finance, few companies have as much influence as Nvidia (NVDA): as the giant chipmaker prepares to release its quarterly earnings report, the repercussions could be far-reaching, potentially shaping the trajectory of not only the artificial intelligence (AI) sector, but also the realm of AI-related crypto and mining. 
The outcome of Nvidia's earnings report could provide crucial insights into whether the AI boom is a lasting reality or just an ephemeral bubble, with the potential to send ripples through both the tech and cryptocurrency sectors.
Nvidia's earnings report and links to AI and crypto mining
The earnings report, which will be unveiled after the US stock market closes, marks Nvidia's first quarterly financial disclosure since its impressive performance in May. 
At that time, the company exceeded Wall Street forecasts and presented a particularly optimistic forecast for artificial intelligence-related revenues. 
This wave of optimism reverberated throughout the AI landscape, including AI-associated cryptocurrencies, catalyzing significant gains.
However, the initial surge in AI-related tokens after Nvidia's May report was accompanied by subsequent retractions. 
Nonetheless, tokens such as Fetch.ai (FET), The Graph (GRT), Injective (INJ), Render (RNDR), and SingularityNET (AGIX) have managed to maintain their year-to-date gains, indicating that the convergence of AI and cryptocurrencies has a continued appeal to investors. 
The unveiling of Elon Musk's ChatGPT competitor in July gave a modest boost to this sector. 
If Nvidia can demonstrate that AI is evolving into a substantial revenue generator, the positive impact could transcend traditional technology companies and positively influence the sentiment of AI-associated crypto tokens, at least in the short term.
Artificial intelligence could have an important position throughout the crypto sector
Nvidia's earnings announcement today could also provide valuable insights into how AI could reshape business strategies in the cryptocurrency mining sector. 
Although the specialized equipment used by cryptocurrency miners is tailored to cryptocurrency operations and not easily adaptable to AI tasks, their expertise and existing infrastructure within data centers could pave the way for AI exploration.
Mining companies such as Applied Digital (APLD), Iris Energy (IREN), Hut 8 (HUT) and Hive (HIVE) have already begun to repurpose their data centers to host AI and other computing services. 
This strategic shift has been driven by the declining profitability of mining during prolonged periods of negative market conditions. 
In a fascinating trend, investors have rewarded publicly traded mining companies that embrace AI, causing potential changes in stock prices. 
Nvidia's upcoming earnings report will undoubtedly play a role in shaping the future trajectory of these mining stocks, depending on indications.
Nvidia's influence is multifaceted, extending from the core technology sector to the nascent cryptocurrency world. 
The outcome of its earnings report has the potential to shed light on the way forward for both AI and blockchain-based assets. 
It is worth noting that while Nvidia's report may provide near-term direction, the intersection of AI and cryptocurrency is complex terrain, subject to a range of market forces, technological advances, and regulatory developments.
Conclusions
In conclusion, Nvidia's upcoming earnings release plays a key role in determining the trajectory of the AI industry and its symbiotic relationship with the cryptocurrency world. 
This moment represents a crossroads, where the outcome could validate the sustained growth of AI and its integration with blockchain technology, or potentially question the longevity of these trends. 
As the world awaits Nvidia's financial revelation, the implications for both technology and cryptocurrencies could be profound, sending reverberations across sectors and affecting investor sentiment in unexpected ways.