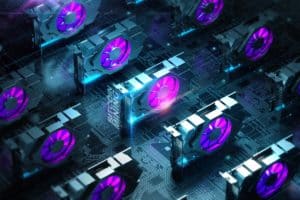 The Valkyrie Bitcoin Miners ETF (WGMI) was the best performing no-leveraged crypto mining fund in the first quarter (Q1) of 2023, with a growth rate of 107%.
Crypto: Bitcoin mining ETF grows 107% in Q1 2023
The Valkyrie Bitcoin Miners ETF (WGMI), a fund managed by digital asset investment firm Valkyrie Funds LLC and Vident Investment Advisory LLC, appears to be the best-performing no-leveraged ETF in Q1 2023.
And indeed, analyst Eric Balchunas wanted to comment on that performance on his Twitter account as follows:
The best performing non-leveraged ETF in Q1 was $WGMI, a bitcoin miners ETF which was up 107%, a very apropos ticker for a post-SBF bitcoin bounce.. pic.twitter.com/ZPZbZ5Wb8I

— Eric Balchunas (@EricBalchunas) April 3, 2023
In essence, the Bitcoin mining ETF WGMI appears to have recorded a 107% growth rate in the first quarter.
This growth is reported to be significant precisely for BTC, which in fact reflects the crypto sector's recovery after the collapse of the FTX crypto-exchange of Sam Bankman-Fried (SBF).
Not only that, since the WGMI ETF is listed on the Nasdaq, it focuses on investing in listed companies involved in Bitcoin mining. And indeed, in this regard, the goal of the ETF is to provide investors with exposure to the Bitcoin market through a traditional exchange-traded fund structure.
WGMI: the ETF of Bitcoin mining and the crypto community
WGMI, in addition to being the name of the Bitcoin mining ETF, is also an acronym for "We Are All Gonna Make It." 
This is a typical phrase often used within the crypto community and on Twitter to encourage and build trust among community members, promoting a sense of optimism and unity despite the volatile nature of the cryptocurrency market.
Of course, even before it was launched, such an association could only have been reported on the social network of crypto-lovers as follows:
BREAKING: Valkryrie's ticker for their #Bitcoin Miners ETF is $WGMI pic.twitter.com/bQNqwcL4nd

— Mr. Whale (@WhaleWire) January 31, 2022
The launch of the SEC-approved Valkyrie ETF
It was February 2022, when the WGMI ETF had finally obtained approval from the US Securities and Exchange Commission.
A real breakthrough for the entire crypto world, since the underlying of this Bitcoin mining-based ETF are precisely the shares of some of the major publicly traded Bitcoin mining farms.
Therefore, this was neither an ETF based on spot Bitcoin nor yet another futures-based ETF. WGMI is based on mining companies that use 77% renewable energy for their production.
At the time of its launch on Nasdaq on 8 February 2022, the description of the Valkyrie Bitcoin Miners ETF stated that the risk of this ETF could be the consequence of an adverse trend in the price of BTC as well as any denials about its adoption.
In this sense, the latest news as the best performance of Q1 2023, also reflects the bull run of Bitcoin.