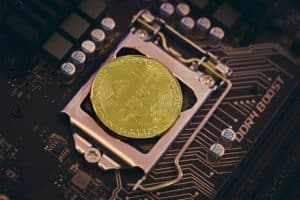 North American bitcoin mining company Marathon Digital has been subpoenaed again by the US Securities and Exchange Commission (SEC).
Bitcoin mining and the SEC subpoena of Marathon Digital
Bitcoin mining company Marathon Digital has reportedly received another subpoena from the US SEC. 
The reason why the SEC is still subpoenaing Marathon Digital is apparently for alleged violations of securities laws.
Marathon Digital has been under investigation by the SEC since November 2021, when the first subpoena was sent.
In this context the bitcoin mining company said: 
"Our disclosure controls and procedures were not effective at the level of reasonable assurance as of 31 March 2023, and with the material weaknesses identified, there is a reasonable possibility that a material misstatement in our consolidated financial statements or disclosures would not be prevented or detected on a timely basis".
In practice, Marathon Digital identified these material weaknesses in four specific accounting areas, including consolidation, impairment of digital assets, disposal of property and equipment, and principal versus agent considerations in revenue recognition.
Bitcoin Mining: Marathon Digital cooperates with SEC
Bitcoin mining company Marathon Digital said it is "cooperating with the SEC" in the matter involving its Hardin, Montana, data centre.
And more, along with this document, Marathon published its financial results for the first quarter of 2023 together with this document. 
The company reported a net loss of $7.2m, or $0.05 per share, for the quarter from 1 January to 31 March 2023. This is an improvement on the net loss of $12.9m, or $0.12 per share, reported in the same period last year (Q1 2022). 
Furthermore, Marathon's revenue for the quarter was $51.1m, down slightly from $51.7m a year earlier, with the company stating that "the increase in bitcoin production" was more than offset by the decline in bitcoin prices in the year-ago period'.
Bitcoin reserves
As mentioned above, Marathon Digital is expected to hold up to 11,466 BTC in Bitcoin reserves as of 31 March 2023. 
An accumulation figure that seems to have started some time ago, as in January 2021 Marathon had already made a purchase of 4,812.66 BTC for a total of $150 million, at an average price of $31,167.80.
Another company that has never stopped accumulating its bitcoin reserve is Michael Saylor's MicroStrategy. 
In fact, at the very beginning of the second quarter of 2023, MicroStrategy reportedly held more than 138,955 BTC in reserve, at a total cost of more than $4.1 billion.