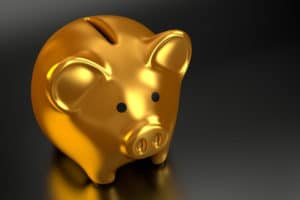 Tether is the company that issues and manages the world's leading stablecoin, USDT. 
It recently released its first quarterly report for 2023, which showed a record net profit of $1.48 billion, thanks to which the company increased its surplus reserves to $2.44 billion, another historic record.
In fact, the company's profits are used precisely to increase reserves, so the net profit of $1.48 billion was entirely used to increase reserves. 
As of 31 March, the company had total consolidated assets of $81.8 billion against liabilities of only $79.4 billion, of which $79.37 billion related to tokens in circulation.
Tokens in circulation
During the first quarter of 2023, the number of USDT tokens in circulation increased by 20%, from 66.2 billion to 79.37 billion, and continued to increase in the following weeks. In fact, to date, USDT is capitalised at over $82.66 billion. 
So far, 2023 is proving to be an extremely bullish year for Tether, so much so that USDT has almost reached a new all-time high, with peak capitalisation at over $83.2 billion in early May 2022. 
Not only have USDT's collateral reserves increased, but around 85% of the company's cash investments are now in short-term deposits or cash equivalents, making them extremely liquid. 
As a result, they have always been able to meet USDT's US dollar redemption requests, even in the event of a bank run.
Tether's Assurance Report (USDT)
The company's latest assurance report, covering the first quarter of 2023 and recently published on its website, has been completed by BDO Italy, one of the world's top five independent accounting firms. 
BDO's attestation confirms the accuracy of Tether's Consolidated Reserves Report (CRR) on the assets held by the Group as at 31 March 2023. 
For the first time, the CRR includes additional categories such as physical gold, overnight repo, corporate bonds and bitcoin. It is the CRR that reveals Tether's excess reserves of $2.44 billion. 
In reality, most of the reserves are invested in US Treasuries, although the company has worked to reduce its reliance on pure bank deposits as a source of liquidity, instead tapping the Repo market as an additional measure to ensure higher standards of protection while maintaining liquidity.
In this way, Tether's reserves remain highly liquid, with the majority held in cash, short-term deposits and cash equivalents. 
In fact, collateralised borrowing has been reduced by 25%, taking the percentage of assets held in US Treasury bills to an all-time high. Gold and bitcoin, on the other hand, represent only 4% and 2% of total reserves, respectively.
The comment
Tether CTO Paolo Ardoino said:
"We are thrilled with the tremendous success Tether has achieved in Q1 2023, with our reserves' surplus reaching an all time high of $2.44B. Our net profits for the quarter were $1.48B, a testament to the strength and stability of our platform. We continue to monitor the risk-adjusted return on all assets within our portfolio on an ongoing basis and expect to make further changes as the overall economic environment changes and the market cycle progresses as a part of our normal, ongoing risk management processes. Tether continues to evaluate the global economic environment and has taken necessary steps to ensure that its customers' funds are not exposed to high-risk scenarios. Looking ahead to Q2, we have an extremely positive outlook and remain committed to transparency, which is why we have introduced new categories in the reserves' breakdown in our quarterly report to provide even greater transparency to our users".