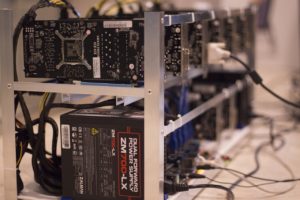 Tether, i.e., the issuer of the main stablecoin in the crypto markets (USDT), has won a comprehensive legal victory against a class action lawsuit brought against the company and has since decided to launch a new mining crypto related product.
The official release reveals that Judge Laura Taylor Swain of the US District Court for the Southern District of New York dismissed the class action lawsuit filed by Matthew Anderson and Shawn Dolifka against Tether and Bitfinex. 
The rationale for the dismissal was that the plaintiffs' complaint lacked "plausible allegations of injury" because it did not include facts that truly demonstrated that "USDT had a diminished actual value at all."
The fact that this dismissal occurred as early as the first stage of the legal proceedings highlights the fact that, according to the company, the plaintiffs' claims were totally lacking in legal merit.
The allegations against Tether
Perhaps the most interesting thing about this affair are the very charges for which Tether and Bitfinex were exonerated. 
It is worth noting that the judge did not rule that the fact did not exist, but that the plaintiffs did not have sufficient evidence to pursue the class action either. 
According to Matthew Anderson and Shawn Dolifka, Tether in 2021 had lied about its reserves being able to cover the $1 market value of all USDT tokens issued. 
USDT is a stablecoin pegged to the US dollar, and fully collateralized in USD. In other words, the issuer must be able to return at any time $1 for every USDT that may be returned, every last one. 
The reserves of Tether (USDT)
Tether has always claimed that it has sufficient reserves on hand to cover the value of all USDT issued, while Anderson and Dolifka in 2021 argued that this claim was false. 
On the primary market for USDT, namely the crypto exchange Bitfinex, there has never been a case in recent years that stablecoin tokens could not be sold for at least $1 each, so in order for the lawsuit to make sense it would have had to bring concrete evidence that there was a possible problem. 
Instead, according to Judge Laura Taylor Swain, such evidence was not presented by the plaintiffs, making it impossible to accept the class action claim. 
This is therefore an important legal victory for Tether, despite the fact that the markets actually have already rewarded USDT in 2023 with a strong demand for tokens that has raised the market capitalization from $66 billion to $84 billion. Indeed, it is important to remember that Tether now regularly publishes independent audits certifying that USDT's reserves are collectively worth more than the tokens issued. 
Crypto mining software
There has also been another interesting news recently concerning Tether. 
It involves Bitcoin mining software, as revealed by the company's CTO, Paolo Ardoino. 
Tether (the issuer of USDT) is working on Moria, which is an orchestration tool for crypto mining farms.
It is a modular software to manage and streamline the work of miners. 
In particular, Ardoino revealed that their development team has almost finished creating well-refined javascript libraries to command and interact with whatsminer, antminer and avalon miner.
Later this architecture may also eventually be used for monitoring energy production.
Moria will use holepunch technology to collect and analyze infrastructure data and interact with all devices. Each device will be identified by a public and a private key so that it can transmit or receive data in an encrypted and secure manner.
Thanks to very high interest rates in the US, Tether has been making a lot of money recently, as a large part of USDT's billion-dollar reserves are invested in Treasury bonds issued by the US government. 
That is why it has been funding many initiatives for some time now, including some dedicated specifically to Bitcoin. It should not be forgotten that by now Bitcoin is the only major minable cryptocurrency, because it is still based on Proof-of-Work, while the others (Dogecoin, Litecoin, Monero, and so on) are actually second, third or even fourth tier crypto assets. 
The name of the software, Moria, is evidently taken from the Lord of the Rings saga, in which precisely Moria is the great underground kingdom of the mining dwarves.