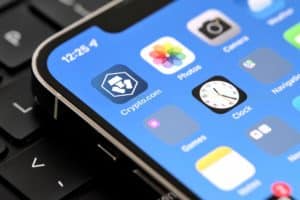 Recently, Singapore-based exchange Crypto.com has partnered with PayPal and Paxos, solidifying its position as the preferred choice for managing the PayPal USD stablecoin (PYUSD). See below for all the details. 
The collaboration between Crypto.com, PayPal and Paxos for the PYUSD stablecoin 
As anticipated, Crypto.com, a Singapore-based cryptocurrency exchange platform, has entered into a strategic partnership with payments giant PayPal and blockchain infrastructure company, Paxos, to emerge as the leading trading platform for Paypal's USD-pegged stablecoin (PYUSD).
This collaboration highlights Crypto.com's commitment to providing high-quality cryptocurrency services to its users. Not surprisingly, in a press release dated September 28, Crypto.com announced that it currently holds the largest global liquidity for PYUSD trading pairs.
The platform has made PYUSD readily available to both its retail and institutional users, with additional "trading capabilities" planned for the near future. 
This development represents a significant expansion of the pre-existing partnership between PayPal and Crypto.com, which previously included the option to use PayPal to fund the Crypto.com Visa Card.
Joe Anzures, Senior Vice President of Americas and Global Head of Payment Partnerships at Crypto.com, showed enthusiasm for the partnership with Paxos, describing them as a "leading stablecoin issuer in the market." 
He also emphasized the importance of this partnership with a view to making crypto accessible to over 80 million Crypto.com users, at the same time supporting PayPal's vast global network of consumers and merchants. 
Anzures concluded by stating the following: 
"Connecting over 80 million users to the latest crypto innovations is critical in our ongoing commitment to making cryptocurrencies accessible to all wallets."
Some features of PayPal's new stablecoin 
As we know, in August 2023, PayPal entered the stablecoin arena with the launch of PYUSD, a stable cryptocurrency based on the Ethereum blockchain.
PYUSD is fully backed by U.S. dollar deposits, short-term treasuries and similar cash equivalents, thus ensuring stability and reliability.
This stablecoin has already made inroads on major cryptocurrency exchanges, including Bitstamp, Coinbase and Kraken, and serves as a payment option for platforms such as BitPay and Metamask. 
Not only that, but as of September, PYUSD became available to Venmo users. In addition, the New York State Department of Financial Services has also recognized the soundness and reliability of PYUSD, including it on its "green list" of approved cryptocurrencies.
The collaboration between Crypto.com, PayPal and Paxos highlights the accelerating integration between the traditional financial world and the cryptocurrency ecosystem. 
Indeed, stablecoins are increasingly gaining traction and accessibility, and this partnership is set to further accelerate the adoption of digital assets within the global financial landscape.
Hong Kong prepares for stablecoin regulation: details 
Recently, Hong Kong legislator Duncan Chiu announced that the region is currently proceeding with the second round of consultations aimed at establishing guidelines for stablecoin regulation.
Chiu shared this news during a forum held in Shanghai, expressing hope that Hong Kong will be able to release final regulations for stablecoin issuers by the middle of next year, local media reported.
Chiu's statements come at a time when the region is trying to consolidate itself as a center for the Web3 ecosystem. In fact, unlike mainland China's rigid attitude toward cryptocurrencies, Hong Kong has opened its doors to crypto companies this year. 
In June, Hong Kong officially launched its crypto licensing regime, allowing licensed exchanges to offer retail trading services.
Also in August, a group of industry experts urged the Hong Kong government to launch its own stablecoin, called HKDG, with the aim of competing with USDT and USDC. 
However, they argued that the government's current plan, which allows private institutions to issue stablecoins, lacks ambition.