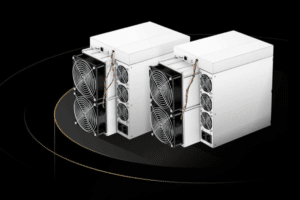 The news is official: Bitcoin mining giant Bitmain will invest $54 million in bankrupt Core Scientific. 
Bitmain is the world's largest manufacturer of ASICs for Bitcoin mining. 
Bitcoin mining: Bitmain believes in Core Scientific
Core Scientific is a company that was specifically involved in Bitcoin mining, and it filed for bankruptcy in December last year. 
The company had been granted access to the famous Chapter 11 of US bankruptcy rules, through which it tried to restructure its debt in order to restart. 
What's more, it is also publicly traded, on the Nasdaq, although its share price has fallen from $15 in November 2021 to the current $0.7. 
Note that in January it had also fallen as low as $0.04, but after February it had climbed back up to $0.38. 
In June it began a new ascent, which took the stock as high as $1.2, but only to fall back to $0.7. It is possible, however, that news of Bitmain's investment could cause its market value to rise further. 
At the time of the bankruptcy it had more than $1 billion in assets, and more than a thousand creditors. 
In fact however still now it is one of the largest blockchain data center providers in North America, and has been active in this field since 2017. It operates data centers in Georgia, Kentucky, North Carolina, North Dakota, and Texas. 
As of 31 August 2023 it owned about 206,000 miners, with a total of 22 Ehas/s, through which it has mined 9,755 BTC since the beginning of the year, more than any other publicly traded Bitcoin mining company in North America.
Thanks to the Chinese giant's intervention, it will now be able to expand its business again. 
The Bitmain company 
Bitmain is the global benchmark for Bitcoin mining machines. 
Its ASICs are the most widely used in the world, so much so that Bitmain is in fact the world's leading manufacturer in this field through its ANTMINER brand. 
The company is Chinese, but it also has branches in the US, Singapore, Malaysia, Kazakhstan and, of course, China. 
It was founded as early as 2013, by Micree Zhan and Jihan Wu, and is believed to be one of the world's leading Bitcoin development companies. 
In addition to AntMiner miners, it also controls two of the world's largest BTC mining pools, namely BTC.com and Antpool. 
It had previously tried to go public with an IPO, but this idea was then temporarily abandoned in 2019. However, it seems that the company wants to try again, and the partnership with Core Scientific could come in handy in this respect as well. 
The partnership
Through this partnership, Bitmain will invest $53.9 million in Core Scientific. 
In addition, Bitmain itself will provide Core Scientific with 27,000 Antiminer S19J XP 151 TH ASICs in exchange for $23.1 million in cash and $53.9 million in common stock. 
To date, 99% of the ASICs it uses are Bitmain S19 models. 
The company expects to receive the 27,000 new machines in the fourth quarter of 2023, so it will add another 4.1 Ehash/s to its hashrate. 
Bitmain CEO Max Hua said: 
"We look forward to deepening our strategic relationship with Core Scientific, our long-standing U.S.-based partner. Their professionalism, integrity, and commitment to the success of their hosting customers and to the growth of the Bitcoin Network is unsurpassed in the industry."
Core Scientific CEO Adam Sullivan added: 
"We are honored to expand our significant relationship with Bitmain. Together, we have worked tirelessly to professionalize our industry, charting a path for the long-term growth of the Bitcoin Network as bitcoin adoption increases around the world."
As a result of all this, Core Scientific will likely be able to begin a new era by putting the ugly events of the past year behind it.