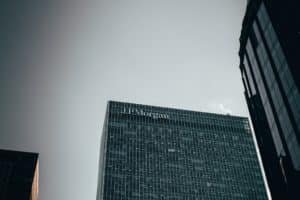 Crypto News: Following a revision of the Cambridge Bitcoin Electricity Consumption Index (CBECI) mining methodology, analysts at JPMorgan have lowered their cost estimate for bitcoin mining to $18,000. 
Crypto News: JPMorgan and the reduction of the bitcoin mining cost estimate
In a report, Nikolaos Panigirtzoglou and other analysts at JPMorgan said that the cost estimate for bitcoin mining is now $18,000, down from $21,000 previously. 
This reduction comes after recent revisions to the Cambridge Bitcoin Electricity Consumption Index (or CBECI) BTC mining methodology.
JPMorgan analysts said:
"The current bitcoin production cost falls to around $18,000 with the new methodology vs. $21,000 with the old methodology,"[…]"We had previously calculated that each one cent per kWh [kilowatt hour] change in the electricity cost induces a $4,300 change in the bitcoin production cost. After the revised CBECI methodology, we see this sensitivity declining, but only modestly to around $3,800"
Not only that, but JPMorgan analysts led by Panigirtzoglou added that the impact on total mining costs would mechanically double with the halving in 2024. 
And indeed, with the halving, miners' rewards will be halved and cost management will become even more critical for them.
Crypto News: JPMorgan and the new CBECI methodology
JPMorgan analysts' new updated theories are based on a revision of the CBECI methodology. 
Specifically, the Cambridge Centre for Alternative Finance has revised the methodology to improve the accuracy and reliability of the index, which tracks and estimates the power consumption of the bitcoin network.
In practice, the CBECI's new methodology recognises that not all mining hardware that contributes to bitcoin's hash rate needs to be treated equally. In fact, miners constantly upgrade with new hardware or use a mix of different machines with different efficiencies. 
In this regard, the Cambridge Centre for Alternative Finance has verified and validated its theory that increases in network hash rates can be attributed to more recently released mining hardware. 
In fact, JPMorgan believes that its mining costs are lower than before.
BTC price forecast
Recently, a cautious price forecast for Bitcoin (BTC) was reported by JPMorgan, which believes that the bear market that began after the 15th of August has lost support at $29,000. 
In this regard, the forecast sees BTC holding the $25,000 level as support in the short term, while a lateralisation phase around $26,000 could occur. 
JPMorgan's analysts also noted that the enthusiasm that drove the crypto market at the time has now subsided somewhat. Therefore, there will not be an imminent surge in the price of BTC. 
However, looking at the forecast from a different angle, the financial giant's analysts do not expect any further collapses in the short term either.