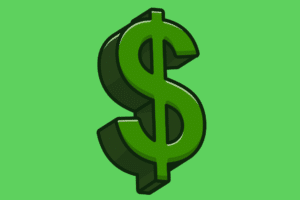 Bitget recently announced the listing of PayPal USD (PYUSD), a stablecoin backed by Paxos Trust Company, LLC, as of today. 
This strategic step demonstrates the exchange's absolute commitment to offering its users a smooth trading experience in full regulatory compliance. Let's look at all the details below. 
PayPal USD (PYUSD) stablecoin makes its debut on Bitget
As anticipated, Bitget, the leading exchange specializing in crypto derivatives and copy trading, is happy to announce the upcoming inclusion of PayPal USD (PYUSD) in its trading platform. 
PYUSD is a stablecoin carefully designed to meet the strictest compliance standards. Based on the Ethereum blockchain, it is backed by 1:1 equivalent reserves consisting of U.S. dollar bank deposits and U.S. Treasury bonds, ensuring stability and reliability.
According to the latest market data, PYUSD boasts a total capitalization of $44,836,368, representing only 0.17% of USDC's total supply. Its daily trading volume reaches the considerable figure of US$1.76 million, with significant contributions from major exchanges globally.
Particularly noteworthy is the fact that 88% of the total PYUSD is safely stored at Paxos Trust, while cryptocurrency trading platforms account for only 9% of the total supply. 
This distribution, with 6.15 percent on Kraken, 2.14% on Crypto.com, and 1.79% on Coinbase, testifies to the growing potential of PYUSD in the cryptocurrency market.
In addition, it should be noted that Paxos Trust Company, LLC, the entity acting as custodian and issuer of PYUSD, is proud to hold the BitLicense issued by the New York State Department of Financial Services. 
This dual license highlights the rigorous approach to compliance at every stage of PYUSD's journey.
PYUSD on Bitget: compliant innovation in crypto trading 
We note that the addition of PYUSD to Bitget's trading platform offers users a number of compliance benefits. Indeed, due to its stablecoin nature and robust regulatory framework, PYUSD allows traders to make withdrawals in a compliant manner using PayPal. 
This feature is particularly attractive to those seeking seamless compliance solutions without having to sacrifice cost efficiency.
In addition, Bitget stands out for its ease of purchasing PYUSD. The platform supports bank card payments in more than 20 currencies worldwide, allowing users quick and convenient access. 
In addition, with the option to use Visa/Mastercard credit and debit cards to purchase PYUSD, users can benefit from zero-rate transactions, improving cost efficiency in trading.
In this regard, Gracy Chen, managing director of Bitget, said the following: 
"We are excited to welcome PayPal USD to our platform. Bitget has always been dedicated to listing innovative assets and PYUSD is no exception.
This listing highlights our ongoing commitment to providing our users with innovative, regulatory-compliant options for their trading needs. 
With PYUSD, traders on Bitget can experience the benefits of a stablecoin that combines cutting-edge technology with rigorous compliance standards, all while enhancing their trading experience."
Not surprisingly, the pricing of PYUSD on Bitget represents a pivotal moment in the evolution of cryptocurrency trading, combining cutting-edge technology and strict compliance regulations to empower traders and improve the trading experience overall.
Bitget Wallet expands fiat support and simplifies access to crypto via Quick Buy
Recently, Bitget Wallet, formerly known as BitKeep, officially expanded its support for fiat currencies, including EUR, RUB and JPY, within its service called "Quick Buy." 
This significant step represents an enhancement of the crypto wallet's Over-The-Counter (OTC) functionality, aimed at providing users with additional access options.
Bitget Wallet's main goal through this expansion is to break down barriers to entry into the Web3 ecosystem by now involving three new fiat currencies in its service.
This integration is an integral part of the Quick Buy Service, a solution designed to facilitate the buying and selling of cryptocurrencies quickly and easily. 
Quick Buy actively collaborates with various OTC service providers, integrating a range of payment systems that meet the diverse needs of users globally.
Payment channels supported by Quick Buy include major names such as MoonPay, Alchemy Pay, Simplex, FaTPay, Banxa, and Transak. In addition, accepted payment methods include Visa, PayPal, Mastercard, Apple Pay, and Google Pay.
These three new fiat currencies join existing currencies such as USD, KRW, VND, THB and others, making Bitget Wallet's Quick Buy service a platform for buying and selling cryptocurrencies that spans more than 10 blockchain networks and offers access to more than 50 different varieties of tokens, including USDT, USDC, ETH, BTC and many others.