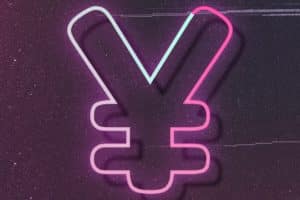 Significant crypto news from Binance, which is currently exploring the possibility of developing a stablecoin in Japan in collaboration with MUFG as it re-enters the market scope. 
See below for all the details. 
Japan: Binance aims to create a stablecoin with MUFG
As anticipated, Binance, the world's largest cryptocurrency exchange, has partnered with a division of Mitsubishi UFJ Trust and Banking Corporation (MUTB) to conduct a study on the possible issuance of a new stablecoin pegged to legal currencies. 
This partnership marks Binance's return to the Japanese market. According to a statement released today, Binance Japan Inc. and MUTB are currently conducting joint research with the goal of developing a stablecoin that would be tied to fiat currencies, including the Japanese yen and other foreign currencies.
The statement specifies that MUTB is exploring the use of its platform called "Progmat Coin" as the infrastructure for issuing this new stablecoin.
Both companies intend to start stablecoin operations by the end of next year, subject to obtaining the necessary regulatory approvals.
This initiative comes following the adoption of a legal framework for stablecoins by the Japanese parliament in June 2022. 
That regulatory framework stipulates that stablecoins must be pegged to currencies such as yen or other fiat currencies and that their holders must have the right to redeem them at face value. These rules went into effect last June.
Takeshi Chino, general manager of Binance Japan, emphasized the importance of stablecoins in the financial ecosystem, saying they can play a crucial role in fostering low-cost cross-border trading and facilitating the trading of other cryptocurrencies. 
He also stressed that stablecoins are critical to the successful adoption of Web 3.0.
On the other hand, Tatsuya Saito, vice president of product at MUTB, shared his confidence that this new collaborative stablecoin will be a significant step forward for the progress of Web 3.0. 
Binance and operations in Japan: more than 100 tokens offered on the platform 
In November 2022, Binance acquired the entirety of Sakura Exchange BitCoin, opening the door to regulation by the Japan Financial Services Agency. 
This return to the Japanese market came in response to warnings from the JFSA in 2021, when it was pointed out that Binance was operating in the country without proper registration.
Subsequently, Binance Japan, which recently launched its services in full, announced ambitious plans to offer at least 100 tokens on its platform in the near term. 
This would represent a threefold increase over the current offering, Bloomberg reported.
In this regard, a representative of Binance Japan had stated in an online briefing that the company intends to partner with other local cryptocurrency exchanges to ensure greater liquidity in the Japanese market. 
The news was supported by Binance founder and CEO Changpeng Zhao, who shared the article in Coinpost, a Japanese media outlet.
Recall also that the Japanese arm of Binance currently offers a selection of 34 tokens. Previously, it had announced that customers in Japan would be able to access services such as spot trading, Earn products, and its NFT marketplace.