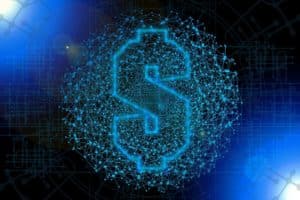 Visa, the payments giant known for its global financial services, has taken a significant step into the cryptocurrency world by integrating the Solana blockchain into its USDC stablecoin settlement infrastructure. 
The move is aimed at simplifying USDC (USD Coin) settlement processing, particularly in conjunction with commercial acquirers Worldpay and Nuvei. 
In this article, we delve into the technical details of Visa's latest development in the cryptocurrency space.
Visa uses Solana blockchain to make the most of USDC
As part of its initiative to expand stablecoin payments, Visa is now able to initiate and receive USDC-denominated payments through its Circle account.
This new functionality allows Visa to send USDC payments to Worldpay and Nuvei, who can then forward these USDC payments to their respective end merchants. 
To understand the significance of this development, it is important to examine the underlying technical mechanisms.
As a global financial powerhouse, Visa handles the clearing, settlement and movement of large sums of money every day. 
Cuy Sheffield, Visa's Head of Cryptocurrencies, highlighted the critical role of ensuring the accurate and efficient conversion and settlement of currencies within this complex ecosystem. 
According to Visa, this process involves around 25 different currencies and a network of around 15,000 financial institutions.
The path to integrating Solana into Visa's cryptocurrency settlement infrastructure began with the initial testing of USD Coin (USDC) within Treasury Operations in 2021. 
In particular, Visa piloted with Crypto.com, an exchange platform that now uses USDC to fulfil Visa's card settlement obligations in Australia.
This demonstrates Visa's commitment to modernising its operations and providing convenient options for crypto-native issuers.
Visa's Circle Account
Visa's use of the Circle Account to settle payments on the Solana blockchain represents a significant breakthrough. 
By using Solana's high-performance blockchain technology, Visa can significantly reduce settlement times for its merchant partners, thereby improving the overall efficiency of the payments ecosystem. 
This is particularly important in the context of Worldpay and Nuvei, which facilitate card acceptance for a wide range of global merchants.
These merchant acquirers cater to a growing number of companies involved in blockchain and crypto-related activities. 
For these companies, the ability to use USDC within their corporate treasury provides a modern and convenient alternative to traditional fiat banking. 
Cuy Sheffield highlighted the benefits of this approach, particularly in terms of simplifying the management of multiple bank accounts and international transfers.
Visa's entry into Solana-based payments is the result of careful planning and strategic foresight. 
It follows Visa's efforts to engage with the cryptocurrency community and promote the adoption of public blockchain networks and stablecoin payments. 
The company's commitment to bridging the gap between traditional finance and the cryptocurrency ecosystem remains steadfast, even in the face of the challenges facing the cryptocurrency industry.
Conclusion
In conclusion, Visa's integration of the Solana blockchain for stablecoin payments is a notable development in the cryptocurrency world. 
This technical advancement simplifies the process of transferring USDC settlements to merchant acquirers, benefiting a wide range of companies involved in blockchain and cryptocurrency. 
Visa's commitment to innovation and collaboration underscores its central role in shaping the future of digital finance.