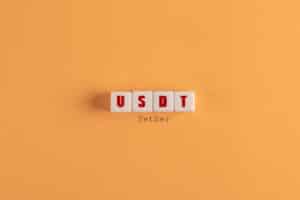 Over the past few days, the market capitalization of Tether stablecoin pegged to the US dollar (USDT) has rebounded slightly. 
Instead, during August it had declined slightly. 
The August decline of the Tether stablecoin (USDT)
By early August, USDT's market capitalization had reached close to $83.9 billion. 
That level was not only the highest since 2023, but also marked a new all-time high for the leading stablecoin. 
However, starting as early as the end of the first week of the month, it had begun to fall a bit, probably due to the sluggish phase that crypto markets were going through. 
Taking Bitcoin's price as a reference, from 24 July to 15 August it remained almost constantly around $29,000. 
What had surprised a bit though, is the fact that just after the middle of the month there was a brief spike in volatility, lasting only three days, during which BTC's price quickly dropped to $26,000, but despite this the decline in USDT's market capitalization continued. 
Truth be told, a little bit seems to have moved during those very days, but not enough to reverse the trend. 
Even at the end of the month, when Bitcoin suddenly returned above $27,000 only to fall back below $26,000 within two days, USDT's market capitalization had not moved back up. 
The August low peaked on the 18th below $82.8 billion, and from there on it remained below $82.9 billion until the end of the month. 
September's recovery
However, with the beginning of September, things changed. 
Although Bitcoin's price continued not to move significantly, Tether's market capitalization first returned above $82.9 billion, and on Saturday it also returned above $83 billion.
As can easily be seen, these are small changes, since the all-time high in early August was nearly $83.9 billion, and the decline stopped just below $82.8 billion. The current capitalization is only 1% below the all-time high of a month ago. 
In other words, it has now been more than four months since USDT's market capitalization has remained consistently above $82 billion, at levels almost unprecedented. 
The decline in stablecoins
However, the same cannot be said for other stablecoins. 
Excluding Binance USD (BUSD), which will inevitably go away in the coming months, the other major stablecoins are USD Coin (USDC), DAI, and TrueUSD (TUSD), with First Digital USD (FDUSD) on the rise thanks to Binance. 
It is worth noting that Tether's market capitalization alone is far greater than the sum of all other stablecoins, which thus play a smaller role in the financial markets. 
USDC currently capitalizes about $26 billion, with DAI at 5.3 and TUSD at 3.2.
FDUSD capitalizes less than $0.4 billion, and PayPal's new stablecoin (PYUSD) does not exceed $0.05 billion (capitalizing $44 million). 
However, the most interesting parabola is precisely that of USD Coin. 
USDC started 2023 with about $44.5 billion, but starting in March it began a decline that seems to have ended only recently.
The problem was the fact that one of the failed banks at the time (Silicon Valley Bank) held some of USDC's dollar reserves, and this caused the stablecoin to momentarily lose its peg. 
Since then it seems that markets have begun to trust Tether more than USD Coin. 
The lowest peak of this decline was in late August, when it also fell below $25.9 billion, while in September it recovered and exceeded $26 billion. 
Overall however in September the total capitalization of all stablecoins also returned slightly to the upward trend after months of decline.