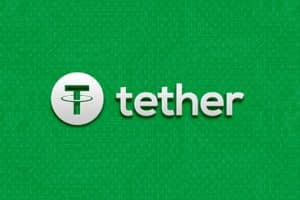 Yesterday, Tether, the world's largest stablecoin issuer, announced the withdrawal of its work on Omni, which represents a layer built on top of the Bitcoin network.
The painful decision is motivated by the fact that there has been little demand on this layer in recent years and consequently keeping offering support on it was becoming too expensive.
It will therefore no longer be possible to mint USDT on Omni and transfer stablecoin at low cost.
The same fate has also befallen the Kusama and Bitcoin Cash blockchains.
See all the details in the news below.
Tether and the withdrawal from the historic Omni layer
Yesterday Thursday, 17 August, the Tether company from the British Virgin Islands, announced that it was stopping work on the historic Bitcoin Omni layer.
This is news that surely caused sadness for all early users in the cryptocurrency world who back in 2014 could count on the integration of the USDT stablecoin with this layer built "on top" in Bitcoin.
From now on, there will be no new minting of USDT on Omni, whereas the possibility of redeeming will continue for the next 12 months and the possibility of swapping on exchanges supporting the chain, such as Bitfinex, remains unchanged.
Tether's harsh decision, which destroys an ecosystem mainly used to transfer USDT from one address to another while paying low fees, is motivated by the lack of popularity of the chain and its now increasingly low usage.
Just think that in the last period the value transacted on top of Omni was really low, with a high of $1.28 million exchanged through 29 transactions on 7 August 2023.
Compared to other blockchains such as Tron, Ethereum, and Solana where USDT is much more present, these numbers do not satisfy the company's board.
Tether called this decision a "strategic transition" in which the company remains consistent and transparent with its goals and guidelines.
As outlined in the blog post in which the departure on Omni was described, the stablecoin issuer and its team periodically meticulously review community interest on the various crypto networks.
A careful assessment is made on the effort required to keep their channels open on each chain, which include security, customer support, compliance and regulatory oversight with a view to ensuring an optimal user experience and sustainable operations.
Unfortunately, Omni no longer met a whole set of requirements defined as essential to be able to continue minting USDT and using the chain for stablecoin transfer.
In any case, Tether made it clear that greater future use of Omni's decentralized exchange and its token issuance protocol could cause the company to retrace its steps and reconsider a USDT return.
At the same time, Paolo Ardoino, CTO of Tether, and his entire staff are actively working on the development of RGB, which is a client-side validated state and smart contract system that operates on second and third layers of Bitcoin. 
The latter innovation, if successfully implemented, could offer limitless scalability above the standards offered so far by Omni.
A stop to the minting of new USDT also on Kusama and Bitcoin Cash
If the decision to abandon the Omni layer was painful for Tether, we certainly cannot say the same for the other two blockchains that were discarded by the company, namely Kusama and Bitcoin Cash.
Although Omni is used exclusively for USDT transfer with no other use cases developed, while the other two networks offer a much more varied suite of products, the difference in capital locked on infrastructure is blatant.
Indeed on Omni we can still count (briefly) a total of $240 million in USDT minted on top of it, while on Kusama and Bitcoin Cash we see $1.4 million and $0.98 million respectively.
These numbers are prominently displayed in the "transparency" section of Tether's official website, where all data regarding the supply of its stablecoins, the company's reserves, liabilities, etc., are present.
The lack of significant traction on these two chains, now poorly established compared to the competitive landscape of decentralized web3 infrastructure, has led to the abandonment of USDT and all services offered by its issuer.
As cited for Omni, the absence of interest and popularity from these networks, with no sign of recovery recorded for months, led Tether to consider its support service inefficient.
Outside the USDT ecosystem, Kusama has a TVL of only $15 million locked in the chain's smart contracts, while Bitcoin Cash records even lower numbers standing at $1.18 million.
This performance is not up to the standards required by the industry leader in stablecoins.
While Tether makes these "strategic transitions," it is interesting to note that USDT supply is increasingly concentrated around two distinct networks, namely Ethereum's and Tron's, where collectively we find about $83 billion corresponding to 99% of the coin's market capitalization.