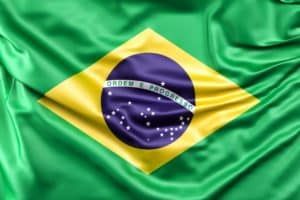 Brazil's Receita Federal has noted a sharp increase in the use of stablecoins in the country, particularly Tether (USDT). 
Stablecoin news: Tether (USDT) usage dominates in Brazil 
According to reports from Receita Federal, Brazil's tax agency, there has been a meteoric rise in the use of stablecoins in the country. In particular, Tether (USDT) seems to be dominating the scene. 
Specifically, this assertion stems from the findings of the Internal Revenue Service, which has been conducting monthly surveys since 2019. 
And indeed, it seems that during the period observed by the tax authorities, Tether (USDT) was traded at a cumulative level of over 271 billion reais, almost double the volume of Bitcoin in the same period (over 151 billion reais).
Not only that, but right after USDT, it seems that the most traded stablecoins in Brazil are USD Coin (USDC) and BRZ, the latter pegged to the Brazilian real.
Stablecoin News: Tether (USDT) trading volume in Brazil exceeds the sum of all crypto traded in 2022
It can be said that USDT's dominance in Brazil seems amazing. And indeed, if we look at the graphs reported by the Brazilian Tax Agency, it appears that USDT's trading volume growth exceeds the sum of all other cryptocurrencies traded in 2022. 
Not only that, but if we then look at 2023, which is still underway, it appears that 80% of the reported cryptocurrency turnover relates to Tether (USDT).
On the other hand, it is not news that there is currently a significant increase in cryptocurrency adoption in Brazil. 
In fact, all of this has led the Country's Central Bank to tighten regulations on the sector, particularly with regard to tax evasion and money laundering. 
It is no coincidence that just this October, the Brazilian Congressional Commission proposed the indictment of Binance CEO Changpeng CZ Zhao and other local executives of the crypto exchange. The charges include fraud and other financial crimes, such as selling unregistered securities. 
In reality, these charges are not binding, but stem from the fact that Binance is in a position in other jurisdictions that appears to be non-compliant.
The CBDC Drex issue
Last August, Agencia Brasil reported that the official name of Brazil's Central Bank Digital Currency (or CBDC) was Drex. 
Contrary to the common thought of 'digital real', the name Drex is an acronym for D – Digital, R-Real, E-Electronic, X to convey the idea of modernity and connectivity. 
With the announcement of the official name of the Brazilian CBDC, it seems that progress is being made, as there has been talk of its launch since last year. At the moment, however, there seems to be no official announcement regarding its release. 
The only thing that is certain is that Drex should serve to make life easier for Brazilians, providing citizens and entrepreneurs with a safe and regulated environment for the creation of new businesses and more democratic access to the benefits of the digitalisation of the economy.