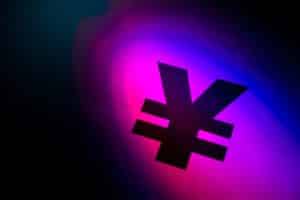 KuCoin Ventures, the main investment arm of the crypto-exchange, led a $10 million funding round for the Chinese yuan-anchored stablecoin.
KuCoin: crypto-exchange leads $10 million funding round for CNHC stablecoin
Crypto exchange kuCoin led a $10 million funding round for stablecoin issuer CNHC, a stablecoin pegged to the value of the offshore yuan.
Basically, the venture arm of the Chinese (but Seychelles-registered) crypto-exchange KuCoin, said the funding round included some major industry investors, including KuCoin investor IDG Capital and Circle Ventures, the investment arm of USD Coin.
According to reports, CNHC co-founder Joy Cham said the platform launched its offshore yuan-anchored stablecoin CNHC about two years ago.
Not only that, Cham described the stablecoin as "more like a domestic settlement instrument," referring to CNHC's limited exposure. The executive also pointed out that CNHC currently supports settlement service in other major stablecoins, including Tether (USDT) and USD Coin (USDC). Currently, CNHC is listed only on the centralized exchange, TruBit Pro Exchange. 
KuCoin and the crypto-exchange's first investment in a stablecoin
Apparently, this investment by KuCoin Ventures marks its first involvement in supporting a stablecoin. This was confirmed by Justin Chou, KuCoin's chief investment officer and head of KuCoin Ventures.
Chou said the following:
"KuCoin is always interested in building a more robust infrastructure for the financial system […] To ensure the stability of the financial market, stablecoin designers need to strike a balance between over-collateralization and efficiency. We are happy to see more algorithm-based stablecoins, but they need to prove their resilience."
KuCoin Ventures would also invest another $10 million in the Chinese blockchain project Conflux in early 2022. Presumably these investments reflect the "crypto-exchange financier's" strategy to support Asia-Pacific's Web3 infrastructure.
The subpoena in New York
And while Asia is a good target for KuCoin, in New York it appears that it is not. In fact, just a few days ago, New York Attorney General Letitia James filed a lawsuit against the Seychelles-based crypto-exchange.
The reason is precisely that it has been operating in the US state without registering with the authorities.
KuCoin is allegedly under indictment for allowing New York residents to buy and sell crypto on its platform but not complying with state regulations.
The crypto-exchange allegedly violated the Martin Act, which gives the attorney general broad powers to investigate and prosecute financial fraud.