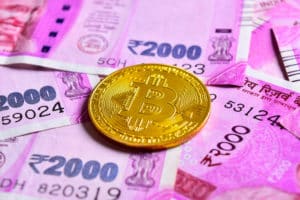 India: investigation begins into crypto exchanges
A few days ago, India's finance minister, Nirmala Sitharaman, wanted to warn investors about cryptocurrencies. 
#Breaking | Sources: Finance Minister of India is Nirmala Sitharaman ask people to exercise caution on #crypto subscription. She says new law soon on #Cryptolaw soon.

Listen in. #Cryptocurency @_pallavighosh shares details.

Join the broadcast with @shilparathnam pic.twitter.com/WHmjBYDN52

— News18 (@CNNnews18) August 12, 2022
She did so while speaking at an event organized by the BJP Economic Cell, during which she urged the public and start-ups to treat cryptocurrencies with caution because they are not currencies. 
He said the government has already warned investors, and that he believes there should be caution in this area. 
India's Enforcement Directorate (ED) has long been investigating a number of crypto exchanges that are suspected of facilitating money laundering. 
This activity could also lead to the closure or restriction of the operation of some exchanges, so the minister merely reiterated that a number of precautions are necessary in order to operate in this sector with a minimum level of risk. 
Indian authorities have always had a very difficult relationship with cryptocurrencies, including an unsuccessful attempt to ban them. Then again, India is the second largest country in the world in terms of population, so the total number of people potentially at risk, in case of problems or illicit activities, is quite high. 
Specifically, the minister was not referring to the possible technical-information problems, as he described blockchain as a technology that offers immense possibilities. 
Concerns relate specifically to financial aspects and compliance with existing regulations, especially in the wake of the ED's investigations into the alleged money laundering activities of exchanges. 
The problem therefore would be concentrated primarily among investors, and in particular among those who leave their funds on exchange wallets. Indeed, Indian law enforcement recently froze the funds of at least two crypto exchanges, namely Wazirx ($8 million frozen on August 5) and Vauld ($46 million frozen last week). 
He also announced that a new cryptocurrency law may soon be introduced, despite the fact that the Indian government has actually been trying in vain to regulate them for years. 
However, the problems related to the risks of having funds frozen if they are held on third-party controlled wallets are not unique to India, but all over the world. Indeed, centralized exchanges in particular can easily be blocked, seized or even shut down by the authorities, especially in the case of illegal acts, so funds held with them are always at risk of being blocked if the exchange's operations are not beyond reproach. 
The Indian minister's warning merely reminds cryptocurrency holders that only non-custodial wallets prevent authorities from blocking or freezing their funds.