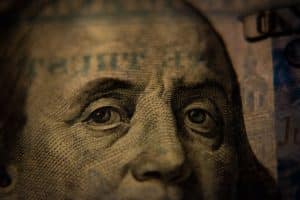 It's official: yesterday Coinbase announced that it has added the PayPal stablecoin PYUSD.
PYUSD is usable on both the web version of the exchange and the iOS and Android app, although still only in an experimental phase. Coinbase users can now buy, sell, convert, send, receive or store PYUSD tokens. 
PayPal's stablecoin lands on Coinbase
PYUSD was officially announced by PayPal on 7 August, or less than a month ago. 
It is an ERC-20 token on the Ethereum network fully collateralized in US dollars (USD) or equivalent. 
Only 44.5 million have been issued so far, to the point where the market capitalization is still very low ($44.5 million, to be exact). 
To get an idea of how low 44.5 million is for a stablecoin pegged to the dollar just think that the recent First Digital USD (FDUSD) has already reached 382.5 million, while TrueUSD (TUSD) even reached 2.9 billion. 
USD Coin (USDC) capitalizes nearly six hundred times PYUSD, and the world's largest stablecoin, Tether (USDT) has a capitalization 1,800 times that of PayPal's new stablecoin. 
This means that on its debut PYUSD has not yet gotten much traction, although with the addition to Coinbase things may change. 
It is worth mentioning that PayPal has not yet enabled the crypto section for all its users, but only for those residing in the US and Great Britain. Stablecoins, on the other hand, are used worldwide, so this to date is a very strong limitation to its spread. 
However, PYUSD is nonetheless already usable worldwide on non-custodial Ethereum wallets, and now also on exchanges such as Coinbase. 
PYUSD on Coinbase 
A specific page dedicated to PayPal's stablecoin has been added to Coinbase's website: coinbase.com/price/paypal-usd. 
For now, PYUSD has not yet been added to the stablecoin section of the actual exchange.
In fact, it is currently still only tradable in USD, in other words, PYUSD can only be bought and sold on Coinbase for now, but not used for trading. In fact, it is only available within the PYUSD-USD pair. 
It is worth noting that the PYUSD-USD trading pair on Coinbase that was enabled yesterday, immediately jumped to the top spot as PayPal's main stablecoin trading pair by volume. 
This leads one to believe that as soon as more trading pairs are enabled on Coinbase its market capitalization could rise quickly. 
In fact, PYUSD seems to give more assurance than other stablecoins, although it is subject to greater scrutiny and provides a lower level of privacy. Nevertheless, it is easy to imagine that it could attract users because of its high level of security and solidity. 
For now, even on other exchanges on which it is traded with significant volumes, there are no trading pairs other than PYUSD-USD and PYUSD-USDT. 
PayPal and cryptocurrencies
It should be mentioned that PayPal is probably the third largest platform in the western world for online payments, behind only Visa and Mastercard. 
The company opened up to cryptocurrencies in late 2020, effectively kicking off the last big bull run. 
Initially it only allowed trading, while their app serves as a true custodial wallet, also giving the ability to withdraw tokens. 
However, it is surprising that although they provide their financial services in almost all over the world, for now they have chosen to provide crypto services only in very few countries. 
Therefore, it is possible that they consider the current phase still only an experiment, and may decide later on to extend it worldwide. 
The fact is that depositing cryptocurrencies on PayPal's custodial wallet would also allow them to be easily used to power fiat currency payments, despite the fact that PayPal's wallet is non-custodial.
Thus depositing tokens on their wallet means trusting how the company will store them, but at the same time it also means being able to easily use them to pay for almost anything and almost anywhere. 
It is still often a problem to spend one's cryptocurrencies without first converting them to fiat currency, and PayPal can solve this problem, as it allows its users to feed fiat currency payments using the deposited tokens on the crypto wallet. 
However, it is still too early to judge the success of this initiative, and we will probably have to wait several months (if not years) before we know whether PYUSD has appealed to the markets, or not.