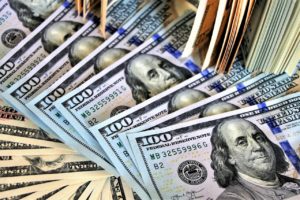 Circle co-founder and CEO Jeremy Allaire revealed that 70% of the adoption of the USDC stablecoin is outside the United States of America. 
USDC is not only a stablecoin pegged to the US dollar, but it is also issued by a US company (Circle). 
Indeed, Allaire writes that "despite the hype that we are all in the US," in fact the largest use of USDC occurs outside the US itself. 
In particular, the world's second largest stablecoin is making strong gains in Asia, Latin America and Africa. 
It is worth noting that USDC is also widely used in DeFi, where it is almost impossible to pinpoint its use. 
The market capitalization of the USDC stablecoin
Despite this geographic expansion, USDC has been losing market capitalization for some time now. 
To be fair, this decline is extended to almost all stablecoins, and is probably mostly due to the bear-market of 2022. 
USDC's highest peak in market capitalization occurred in June 2022, after the implosion of the Terra/Luna ecosystem and its algorithmic stablecoin UST, when it touched $56 billion. 
However, the big growth occurred in late 2020 and early 2022, when it rose from $3 billion to $53 billion in just over a year. This growth was due almost exclusively to the big crypto bull run of 2021. 
A decline began from July last year, which brought USDC's market capitalization back first to $42 billion, then to $32 billion, and finally to the current $26 billion, or less than half of its February 2022 peak. 
Moreover, the decline since March 2023 has been continuous, and was triggered by the temporary loss of the peg due to the problem with the failure of Silicon Valley Bank. 
Adoption of USDC
A different matter concerns adoption, in particular outside the speculative crypto markets. 
In fact, USDC is not only used as a medium of exchange for trading on crypto exchanges, but also as a real alternative means of payment to the dollar. 
Transactions in USDC can be much faster than those in dollars, especially if they are not credit or debit card payments but cross-border interbank transactions. In this respect they also have lower costs. 
What's more, they can be anonymous, or at least pseudo-anonymous, and above all, censorship-resistant. 
Add to this the fact that USDC can also be used in decentralized finance, where fiat currencies such as dollars cannot, and it becomes clear why there are specific uses for which stablecoins are far preferred to fiat currencies themselves. 
At this point, it is not surprising that the adoption of stablecoins is growing. 
Circle's competitors
USDC is currently the second largest stablecoin in the world in terms of market capitalization and usage, especially given that Binance USD (BUSD) is now a dead project. 
The first, USDT issued by Tether, was virtually the only major stablecoin to grow in 2023, after declining in 2022. In fact, its market capitalization rose from $66 billion to $84 billion this year, then fell slightly recently to 83.5. It is practically back to just above the levels of May 2022 prior to UST's implosion. 
A competitor to USDC that promises to be very fierce has recently landed in the stablecoin market, namely PYUSD (PayPal USD). 
In fact, PayPal not only is a US company like Circle, while Tether is based in the British Virgin Islands, but it is also a global digital payments giant. 
In other words, PayPal has many more users than USDC, and if a major chunk of its users were to start using PYUSD this could end up overtaking Circle's stablecoin. 
It is worth mentioning that PYUSD only debuted yesterday, so it will still take a long time before it becomes clear whether it will really be able to compete with the other major stablecoins that already exist and are well placed in the markets. 
In addition to these, DAI, which is the main algorithmic stablecoin still in existence in the world, and TUSD (True USD) should also be mentioned, since Binance decided to focus on this one after abandoning the BUSD project. Recently, what is the world's largest crypto exchange seems to want to focus on FDUSD (First Digital USD) as well. 
Until March, USDC was considered the safest stablecoin, but since then its reputation in this regard has taken a hit. From this point of view, it cannot be ruled out that its place in the future will be taken by PYUSD, although currently it is on USDT that crypto markets are betting the most. 
The CEO of Circle himself yesterday congratulated PayPal, saying he was excited to see such a giant enter this market. 
He also pointed out that this is what you get when there is finally regulatory clarity. He also added that stablecoin laws are coming to Japan, UK, EU, Hong Kong, UAE, Singapore and the US. 
In other words, the stablecoin market is finally coming of age, which is proving to be quite helpful, especially after the UST implosion in May last year.