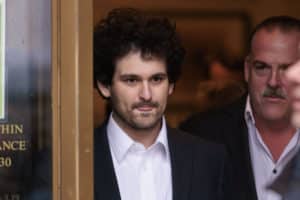 Cardano founder Charles Hoskinson has publicly criticized the various supporters of Sam Bankman-Fried (or SBF), the founder of the defunct crypto-exchange FTX. According to Hoskinson, there are elite crypto-community groups conspiring in favor of SBF. 
Cardano founder criticizes conspiracy backing SBF from collapsed crypto-exchange FTX
Charles Hoskinson, founder of Cardano, expressed his thoughts against elite crypto-community groups conspiring in favor of SBF, founder of the collapsed crypto-exchange FTX. 
Basically, in Michael Lewis' new book, "Go Infinite," which analyzes the rise and fall of Bankman-Fried and his FTX empire, Hoskinson sees a desperate way to get a public exoneration for SBF. 
Not only that, Hoskinson also denounces the "kid gloves" treatment the New York Times got when talking about the founder of the former crypto-exchange. 
Finally, the Cardano founder compares SBF of this era to Bernie Madoff, the mastermind behind the biggest Ponzi Scheme scam in history, adding how paradoxical it is for him that he can have media support. 
Going on to talk about "righteous friends" and "corruption," Hoskinson could refer to SBF's alleged connection to the Democratic Party, to which he allegedly paid sums as donations. 
Cardano's founder and SBF's alleged connection of crypto-exchange FTX to politics
The last sentence of Hoskinson's tweet, hints at the hypothesis of an elite crypto-community group conspiring to support SBF because of its influential ties within the Democratic Party in the US. 
Although there is no certainty, only speculation, it appears that the media's treatment of the FTX founder's case may be subject to such political influences. 
Not coincidentally, just this October, Michael Lewis reportedly declared a shocking twist concerning SBF itself and politics. The FTX founder reportedly explored the bold possibility of paying Donald Trump the sum of $5 billion to avoid running for president. 
Following up with the latest news this month, it appears that the U.S. Federal Court has reportedly questioned Gary Wang, former CTO of FTX, about some aspects related to the crypto-fraud set up by SBF with FTX. 
Wang himself reportedly admitted that SBF's right-hand man had falsified data on the trading platform's insurance fund to cover possible user losses during settlement events. 
ADA price is in dump for the past seven days
Hoskinson's latest claims on FTX's SBF, do not change the bearish trend of Cardano (ADA), which appears to be following that of major crypto assets such as Bitcoin and Ethereum.
And in fact, ADA is in a -4% dump over the past seven days, with the price dropping from $0.26 to $0.25. 
Thus, nothing of concern for the eighth largest crypto by market capitalization. At the time of writing, ADA's market cap stands at $8.8 billion.