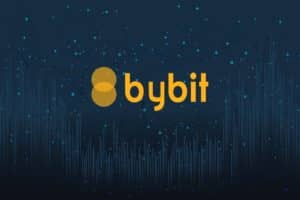 Bybit announced the launch of Wealth Management, the new product that offers investment strategies to crypto-exchange traders without charging any fees. 
Bybit: the new Wealth Management product of the crypto-exchange has zero fees 
Bybit has announced the launch of its new service for its traders: Wealth Management. 
Managed by trusted third parties, Wealth Management basically offers professional investment strategies and a variety of portfolios to help its traders achieve their investment goals with unparalleled ease.
Not only that, the crypto-exchange's new service wants its users to be able to manage, plan and invest in cryptocurrencies without paying fees.
Bybit clarifies that all funds are securely stored within the crypto-exchange and that all investment and trading activities will be performed on the Spot and Derivatives platform, thus eliminating the need for on-chain transactions.
Bybit and the crypto-exchange's new zero-commission service
Currently, the launch of Bybit Wealth Management allows users who sign up for the Fund Pool, the opportunity to earn up to 4.5% APR on their USDT. 
Not only that, for Bybit VIP users, there is also the option to subscribe to pools with early redemption options, adding a level of flexibility to their investment strategy.
Enthusiastic about the new product, Bybit co-founder and CEO Ben Zhou commented as follows: 
"We are thrilled to introduce Bybit's Wealth Management, a product that embodies sophistication and prudence in the crypto investment space. (…) With tailored options, stable returns, and low-risk strategies, our Wealth Management product offers seamless access to the exponential opportunities in the crypto market."
Increasingly involving users
When it comes to user involvement in the crypto industry and, more importantly, its crypto-exchange, Bybit is a master. 
Indeed, last month Bybit had offered its VIP users the opportunity to participate in the prestigious Lamborghini Super Trofeo Asia 2023 race. 
There were 8 users selected and the race went live from 14 to 16 July. This was all made possible by the prestigious sponsorship of the crypto-exchange team Safehouse. 
Not only that, Bybit had also previously introduced NFTs to take the racing experience to a new level of engagement for fans. 
In fact, in line with the Monaco Grand Prix, the crypto-exchange had launched and auctioned the Monaco Playseat NFT, a unique Non-Fungible Token that was accompanied by a physical driving simulator set for eSports. 
Also, there was the Full Charge: Factory Pass NFT as a prize for the lucky one among the users who gained access to the top-secret operations room at Oracle Red Bull Racing headquarters.