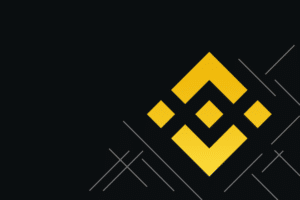 Breaking news from crypto exchange Binance, which recently decided to discontinue support for the BUSD stablecoin by 2024. 
Why did Binance make this decision? How much do recent regulatory moves in crypto affect it?
Let's take a look at all the details below
Ending support for the BUSD stablecoin: Binance announces suspension in 2024
As anticipated, the well-known cryptocurrency exchange Binance recently announced its intention to cease support for its stablecoin, BUSD, by 2024. 
This choice appears to have been driven by the upcoming acquisition of BUSD by Paxos Trust Company and the ongoing regulatory scrutiny.
As we know, earlier this year, the US Securities and Exchange Commission (SEC) considered legal action against Paxos Trust Company for its issuance of BUSD, calling it an unregistered security. 
This legal pressure prompted Paxos to stop creating new BUSD tokens as of 21 February, adding further uncertainty to the future of the stablecoin.
Currently ranked among the top five stablecoins with a market capitalization of more than $3.1 billion, the suspension of BUSD-related activities could have significant repercussions in the digital currency arena.
Indeed, the absence of BUSD could prompt investors and traders to consider stablecoin alternatives or other forms of digital assets, potentially triggering changes in market values.
Critical implications in BUSD acquisition: the future of stablecoins on the line
In addition, Binance's announcement raises questions about the overall stability and acceptance of stablecoins in the market, especially in relation to those facing legal issues. 
Hence, the expected acquisition of BUSD by Paxos Trust Company by February 2024 could affect this situation positively or negatively, depending on how the transition is handled.
We also emphasize that Binance's decision to phase out support for BUSD represents a development that has widespread implications, affecting not only the stablecoin itself, but also the entire cryptocurrency ecosystem.
As regulations tighten, the robustness of various digital assets is challenged, requiring more robust compliance measures from issuers. 
The acquisition in BUSD's program by Paxos in the coming months will play a crucial role in defining the fate of stablecoin and its impact on the digital currency environment.
Binance unveils new office in Poland to continue serving Belgian market
Cryptocurrency giant, Binance, has declared its intent to create a new entity in Poland called "Polonia sp. z oo," with a focus on the Belgian market.
Recently, the Belgian Financial Services and Markets Authority (FSMA) issued an order requiring Binance to cease providing its services in Belgium, citing violations of local compliance laws.
Hence, the opening of this new branch in Poland will allow the company to continue offering its services to Belgian residents. Binance explained that users in Belgium will be able to access its platform upon acceptance of Binance Poland's terms of use for Belgian users. 
In particular, customers may be asked to provide some old information again to comply with local KYC regulations. In addition, Binance has recently faced legal challenges in the European Union due to the adoption of stricter regulations. 
Although it initially announced its intention to fully comply with EU MiCA (Markets in Crypto Assets) legislation when it left Cyprus, the exchange later withdrew its operations from the European Union. 
For example, it withdrew its application for a crypto license with the BaFin authority in Germany. In addition, Binance is at the center of an investigation in France, where authorities say the exchange is involved in illegal activities and aggravated money laundering.
However, after various events that prompted Binance to leave some jurisdictions or face legal proceedings, the exchange is now trying to comply with new European regulations within the recently adopted regulatory framework known as MiCA.